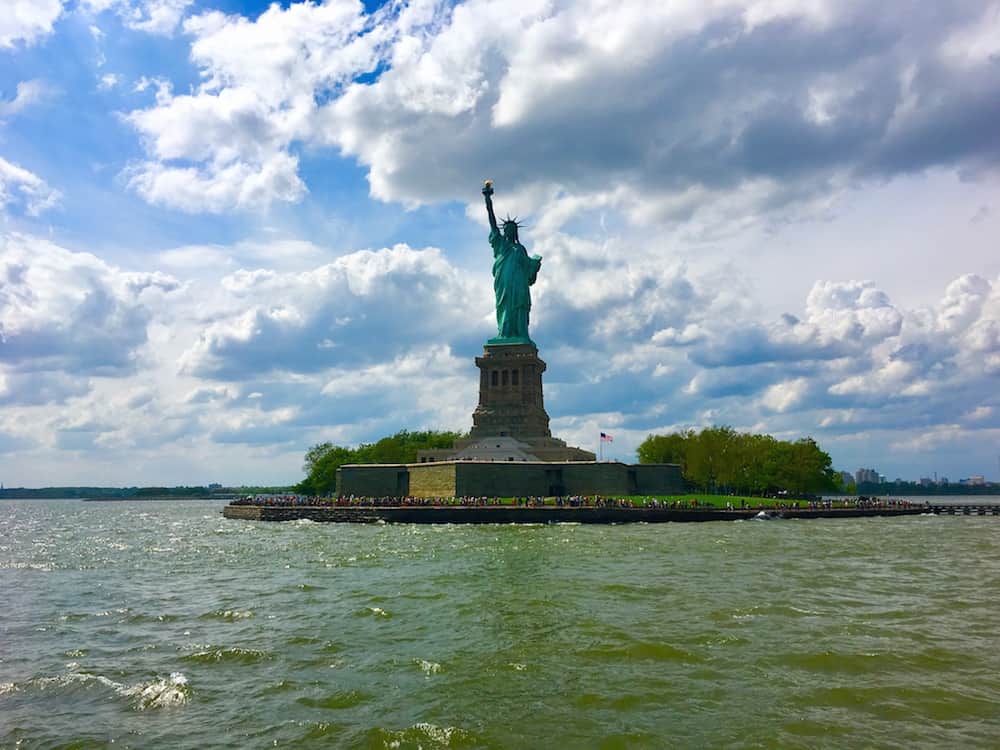 If it's your first visit to New York City, then a trip to the Statue of Liberty is a must. Though it requires advance tickets, especially during the summer. I've got six more top tips for visiting the Statue of Liberty with kids.
Though I lived in NYC for several years, I never visited theStatue of Liberty. So I'm just excited as the kids. I chose to depart fromNew Jersey because of the convenience for day trippers and the availability of tickets.
7 Top Tips for Visiting the Statue of Liberty with Kids
Pack a lunch though keep it small since nothing can go inside the Statue of Liberty
Depart from New Jersey if you're a day tripper with a car.
Make reservations early, crown tour sells out six months in advance. Pedestal tour can sell out six weeks in advance for weekends and holidays.
Arrive 30 minutes before your departure time for security.
Earn a Junior Ranger Badge
If short on time, skip Ellis Island.
If you don't have half a day to explore, take a scenic boat tour instead.
Manhattan skyline mesmerized the carful of kids as we waited for the ferry. It's amazing to see for the first time.
My 11-year-old daughter looked over to lower Manhattan with a look I know. She's dying to get there and I hope she loves the city as much as I do.
The Ferry Ride
I pulled the SUV into the paid parking lot and found a spot with ease. After an airport-like security screen, the carful of kids fought a competitive New Jersey crowd to jockey our way to the top level of the ferry. We wanted a view and the Statue of Liberty amazed the crowd.
Our ferry departed fromLiberty State Parkin New Jersey and stopped at Ellis Island first before heading to the Statue of Liberty. Since we left at noon, we skipped the Ellis Island tour. We'll come back another time and tour Ellis Island along with the other National Park Service sites of NYC like Governors Island.
After disembarking the ferry, we headed to the information center fora Junior Ranger booklet since the Statue of Liberty is a national monument.
The Pedestal Tour
I booked pedestal-access tickets months in advance for our visit over a summer weekend. After clearing an additional security checkpoint to enter of the Statue of Liberty, the carful of kids headed for the stairs. After 215 steps, we arrived at the top of the pedestal for an epic view.