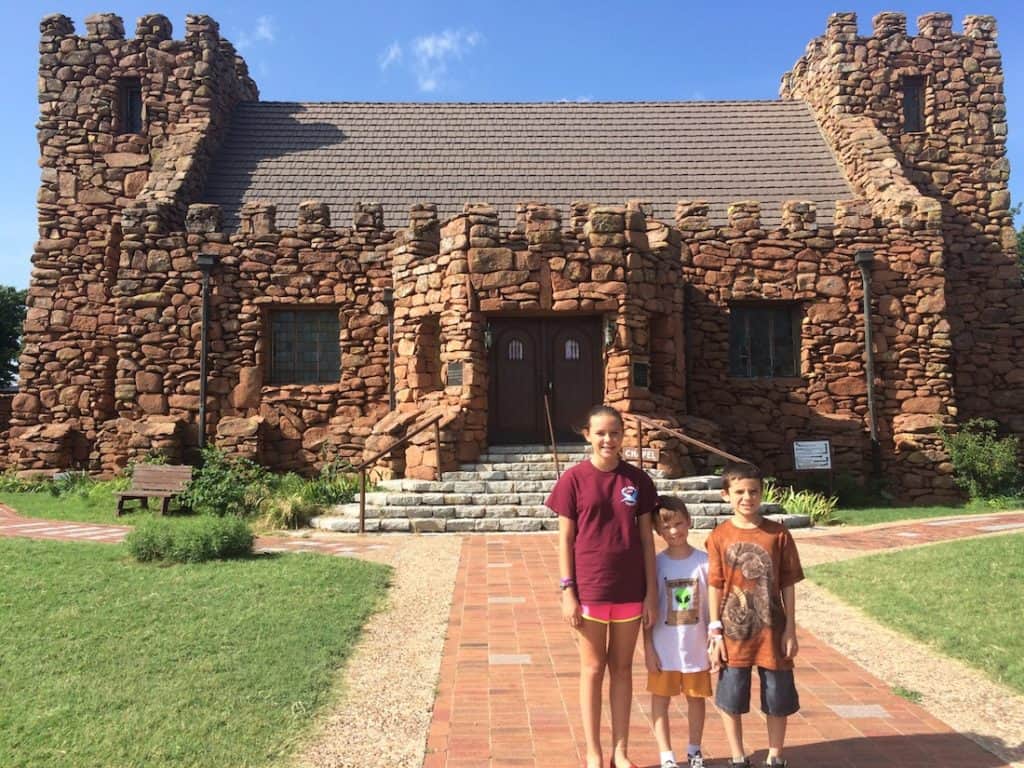 The Carful of Kids take epic road trips all the time. This trip has us driving from Central Texas to Jasper National Park in Alberta, Canada. That requires a lot of driving so we stop in Oklahoma for some family fun before heading north. A good day of driving got us to Lawton, Oklahoma, 85 miles southwest of Oklahoma City. We need to keep moving so we explore Lawton with kids.
Lawton with Kids
Wichita Mountains Wildlife Refuge
First stop,Wichita Mountains Wildlife Refuge,20 miles northwest of Lawton. A refuge with over 59,000 acres that free-range buffalo, Texas Longhorn cattle, prairie dogs, deer and elk, roam.
Stop off at the Quanah Parker Nature and Visitor Center for an interpretive display. The Wichita Mountains Wildlife Refuge offers camping with 47 tent sites, 23 RV sites and 20 walk-in sites.
Open sunrise to sunset seven days a week with free admission. Wichita Mountains Wildlife Refuge offers 30 miles of hiking trails though we drove through looking for wildlife.
Read More 
Holy City of the Wichitas
Close to the Wichita Mountains Wildlife Refuge, I found theHoly City of the Wichitas, a shrine west of Lawton.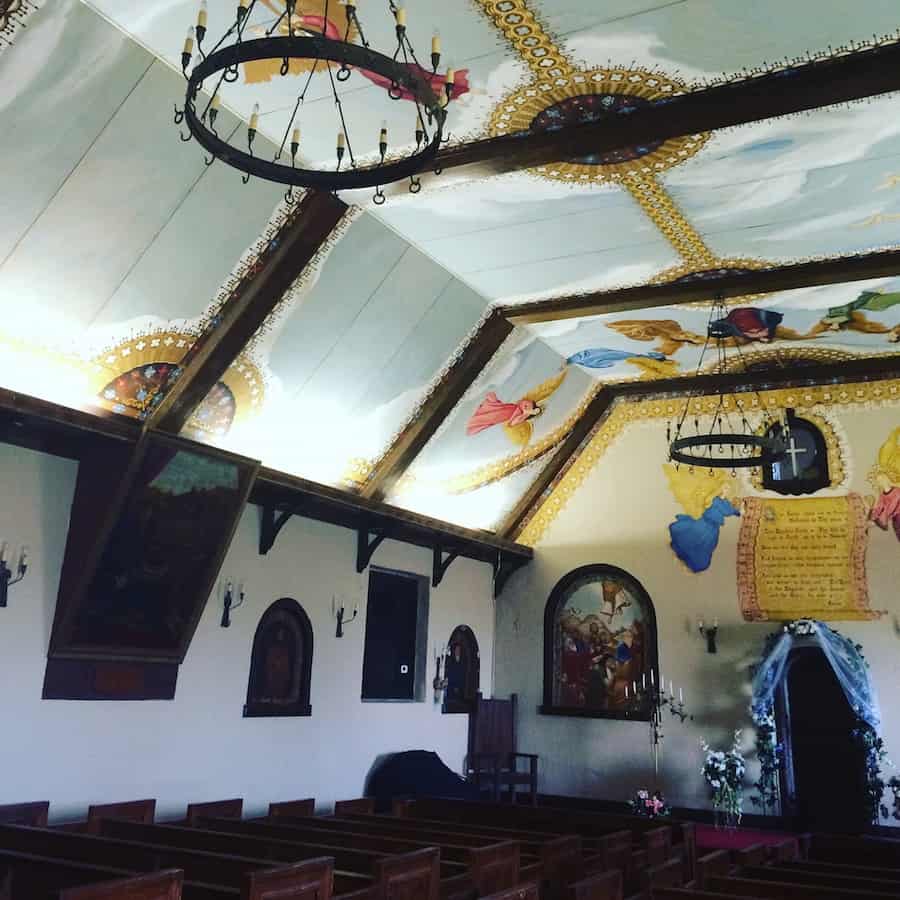 In 1926, the late Reverend Anthony Mark Wallock started an annual Easter Pageant. The 66-acre site got a federal grant in 1934 and the Federal Works Progress Administration built many of the buildings remaining.
The annual Easter Pageant, thePrince of Peace remains thelongest running passion play in the U.S. Depicting the birth, life and death of Christ, the play drew a record crowd in 1939 of 225,000. With the Wichita Mountains as a backdrop, Jerusalem comes alive with Temple Court, Calvary's Mount and the walls of Jerusalem.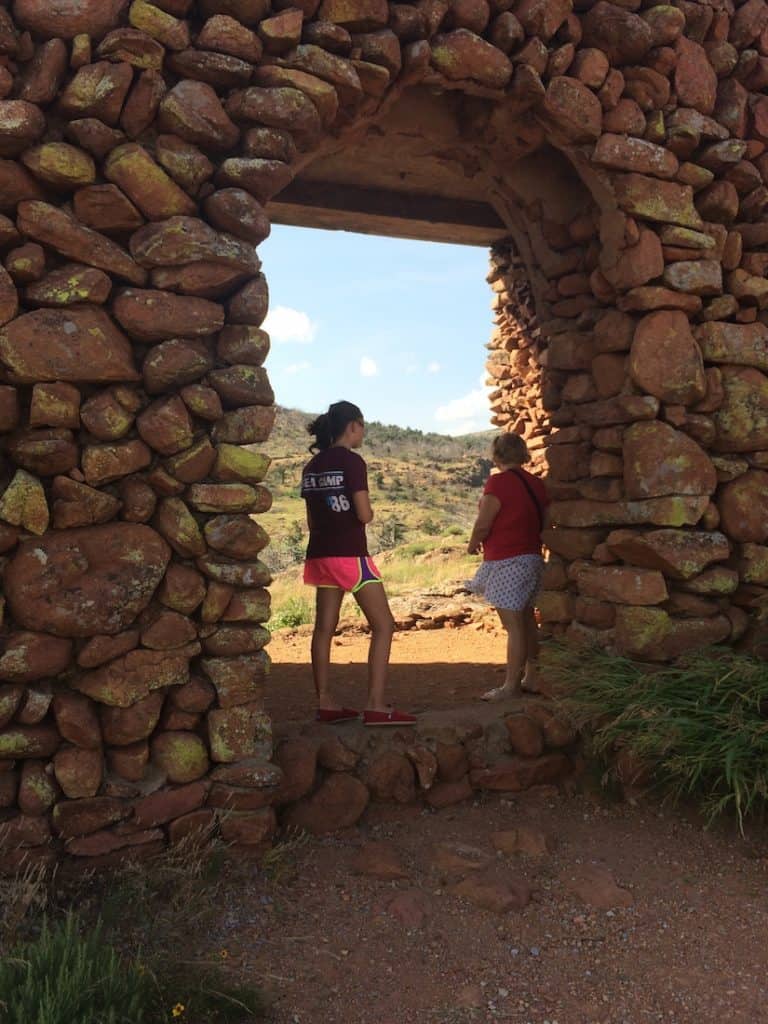 Open seven days a week from 8 a.m. to sunset and free to enter though they take donations. The Holy City of the Wichitas is located at 262 Holy City Road inside the Wichita Mountains Wildlife Refuge.
Comanche Chief Quanah Parker
We want to explore Lawton with kids in part for the personal family history. My last name is Parker and Lawton features many sites important to Parker family folklore and the Comanche Nation.
Since I'm part of the large Parker family that's lived in Texas since the 1830s, I wanted to share the legendary tale of Quanah Parker and his mother, Cynthia Ann Parker, with my kids.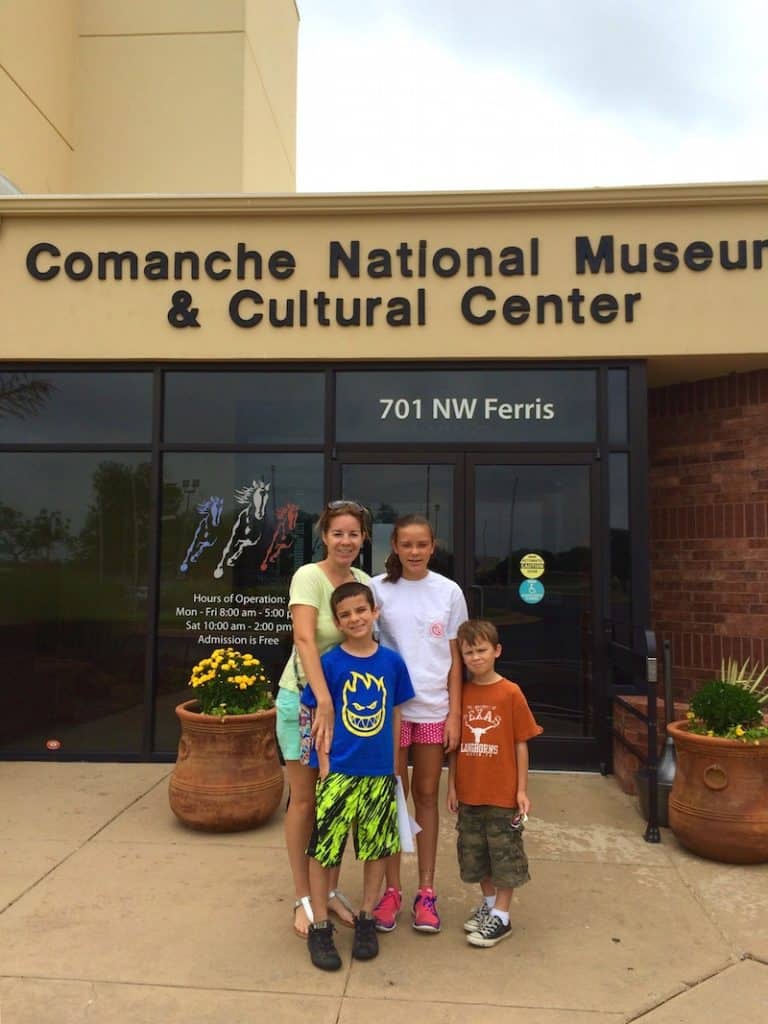 The tale of the Parker family became a Texas legend when a nine-year old Cynthia Ann Parker was abducted from Fort Parker, in east Texas, in 1836. After an arduous bareback ride across Texas, she eventually assimilates into the Comanche Tribe. She melds into the culture and eventually marries the Comanche Chief Peter Nocona.
They had a son, Quanah Parker, who would become the last Comanche Chief. As Texas and Oklahoma settlers encroached on the traditional lands of the Comanche people, the Indian Wars broke out. After a bitter battle in Palo Duro Canyon in Texas, Chief Quanah Parker would eventually move his people onto a reservation in Oklahoma.
Comanche National Museum and Cultural Center
Our first stop to learn about Quanah Parker and the Comanche people isComanche National Museum and Cultural Center.The Comanche Museum focuses on the history of the Comanche people from the beginning until today.
During our visit, we learned about 17 men, the WWII Comanche Code Talkers, that helped to defeat Hitler during D-Day as code-talkers using their native language to communicate in an undeciphered code. During our visit, I also enjoyed the art display featuring Comanche artists.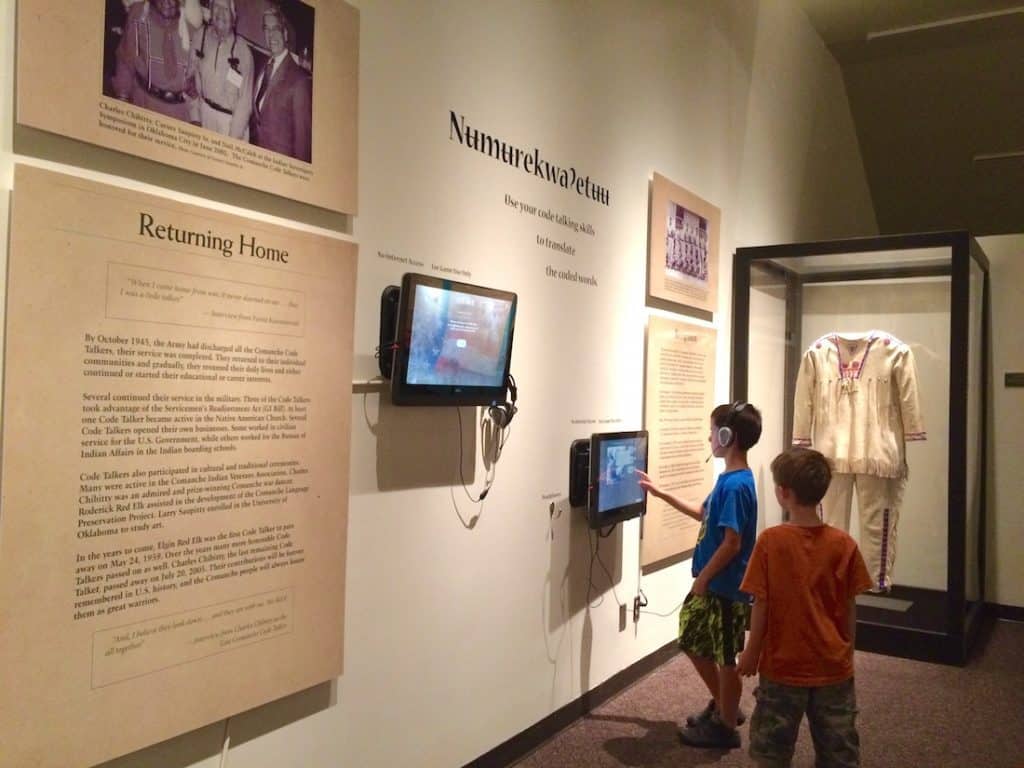 I found the Comanche National Museum and Cultural Center at 701 NW Ferris Avenue. Open from 8 a.m. to 5 p.m. Monday through Friday, 10 a.m. to 2 p.m. on Saturday and closed Sunday. It's free and took about an hour to explore.
Fort Sill Army Base
The carful of kids continue the history lesson and head over totheFort Sill Army Baseto visit theFort Sill Post Cemetery (not be confused with the Fort Sill National Cemetery). As the final resting place of Comanche Chief Quanah Parker, his mother Cynthia Ann Parker and his little sister, Prairie Flower on the high point of the cemetery,Chiefs Knoll.
Quanah Parker and his band of Comanches clashed with settlers moving into Texas and Oklahoma resulting in the Indian Wars and the Battle of Palo Duro in the Texas panhandle. After the overhunting of the buffalo and starvation of his people certain, Quanah Parker surrendered at Fort Sill in 1875.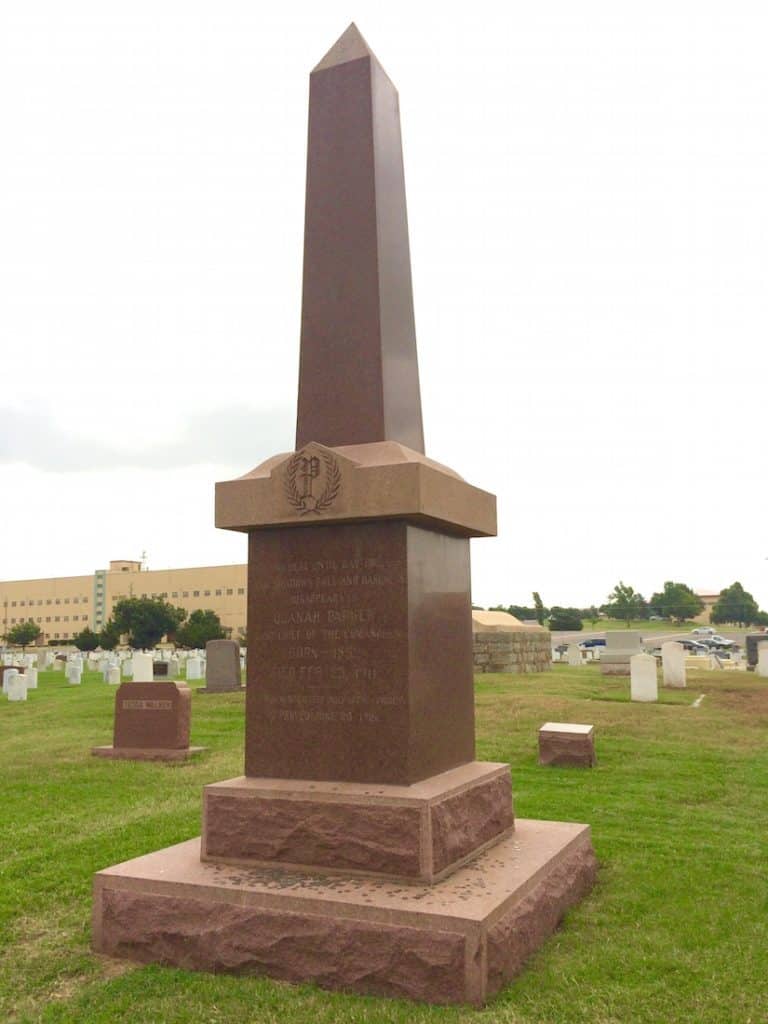 The federal government appointed Parker the chief of the entire Comanche people and he went on to become a successful rancher near Cache, Oklahoma before dying in 1911.
TheFort Sill National Historic Landmark and Museum alsofeatures the original frontier fort along with 34 historic buildings. The museum is open Tuesday through Saturday from 9 a.m. to 5 p.m. and is free to enter and all located in Fort Sill Army base.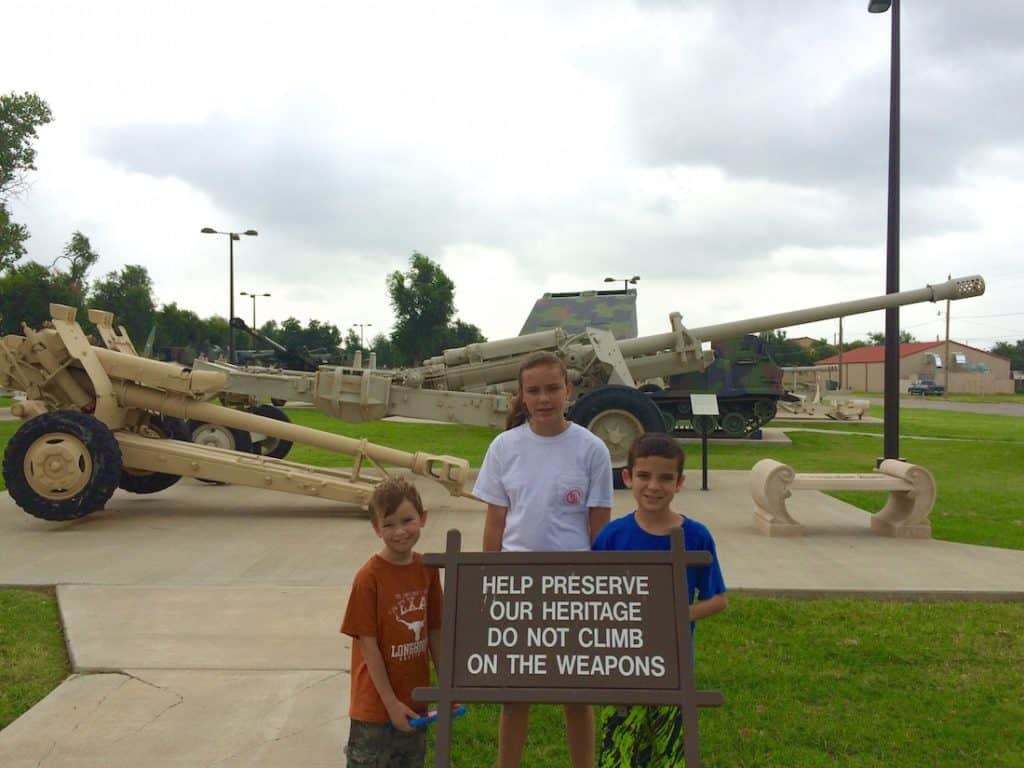 I have two boys that love guns so while explore Lawton with kids, we walk through the U.S. Army Field Artillery Museum and Park. Apark filled with Howitzers (wheeled artillery gun) from around the world and a must-do for kids that love guns.
Know before you go
To gain access to Fort Sill, visitors are required to obtain a daily visitor pass at the Fort Sill Visitor Control Center at T6701 Sheridan Road.
All adults are subject to a Department of Defense background check.
It's free and took 15 minutes to complete the process.