It's a cliche though it feels like the truth, time flies after you have kids. One day you are craddling a newborn and the next you are loading up the SUV bound for college. When I saw my first baby, I promised myself my baby would see the U.S. from tip to tip. One summer vacation at a time my kids experienced the iconic U.S. destinations  seeing their country first. It took twelve years and my kids saw all 50 states. Now they have a much wider scope of the world beyond the U.S. Here are the Top places to visit before your kids leave for college.
Top Places to Visit Before Your Kids Leave for College
Yosemite National Park

Yellowstone National Park

Mount Rushmore National Memorial

Grand Canyon National Park

Redwood National Park

New York City

San Francisco

Boston

Washington DC

Los Angeles

San Diego

Florida Beaches

Hawaii

Alaska

The Rocky Mountains

Disney
Visit with a National Park
The U.S. offers epic landscapes that need to be seen to appreciate. Load up for a road trip to remember and explore the nation's treasures, its national parks. It is one of the top places to visit before your kids leave for college.
Yosemite National Park
Located in California's Sierra Nevada mountain range Yosemite National Park is where the naturalist, John Muir coined the phrase, the mountains are calling and I must go. Since it's 200 miles east of San Francisco, it offers a convenient location and epic landscapes.
The Yosemite Valley features waterfalls, wildflower meadows and mountaintop vistas that inspire everyone, including Ansel Adams. The Valley is the draw and it can be crowded from spring to fall. Day use passes need to be reserved in advance along with lodging in and out of the park.
Read More
Yellowstone National Park
Located in northwest Wyoming and 320 miles northeast of Salt Lake City, Yellowstone National Park is a top destination for families. The geysers, wildlife, Old Faithful Geyser and Old Faithful Inn top my list for must-sees.
Kids love animals so drive through the Hayden or Lamar Valley for bison, bear, elk and even wolves. Old Faithful Inn is the largest log cabin hotel in the world.
Give Yellowstone at least four days and I prefer a week, especially if you want to see Grand Teton National Park, just south. Be prepared to picnic for lunch since the food service isn't conveniently located next to iconic sights or hikes. Reservations are a must for lodging and camping.
But what's the difference between the two top national parks?
Yellowstone is about the mighty mammals, like the bear and bison and the geothermal features, geysers and mud pots. Yosemite offers an epic mountain landscape that even amateur photographers can capture.
Read More
Mount Rushmore National Memorial
About 380 miles north of Denver, Colorado, South Dakota's Mount Rushmore National Memorial is an icon that most Americans recognize. To experience the magnitude of the sculpture, you have to stand in front of it, day or night.
Don't think of Mt. Rushmore as a quick road trip stop. The Black Hills of South Dakota, where Mt. Rushmore is located, offers several days of western adventure for families, including two caves, a national park along with one of the top spots for animal viewing in the U.S.
Read More
Grand Canyon National Park
About 215 miles north of Phoenix, Arizona, Grand Canyon National Park offers another bucket list destination for families. During the summer, see visitors from around the globe on the south rim. Stay for a few hours or stay for a few days, the Grand Canyon offers hikes and views for everyone.
Drive around to the North Rim to see a different perspective. It's only accessible in the summertime because of snow. As a bonus, you'll find fewer people on this side of the rim.
Read More
Redwood National and State Parks
Redwood National Park offers trees so big everything in its shadow seems small, even teen drama.
Find convenient locations just north of San Francisco, like Muir Woods National Monument. Though Redwood National and State Parks offers the best location, near the border of California and Oregon. Redwoods grow in Yosemite and Sequoia national parks as well.
Read More 
Explore an Urban City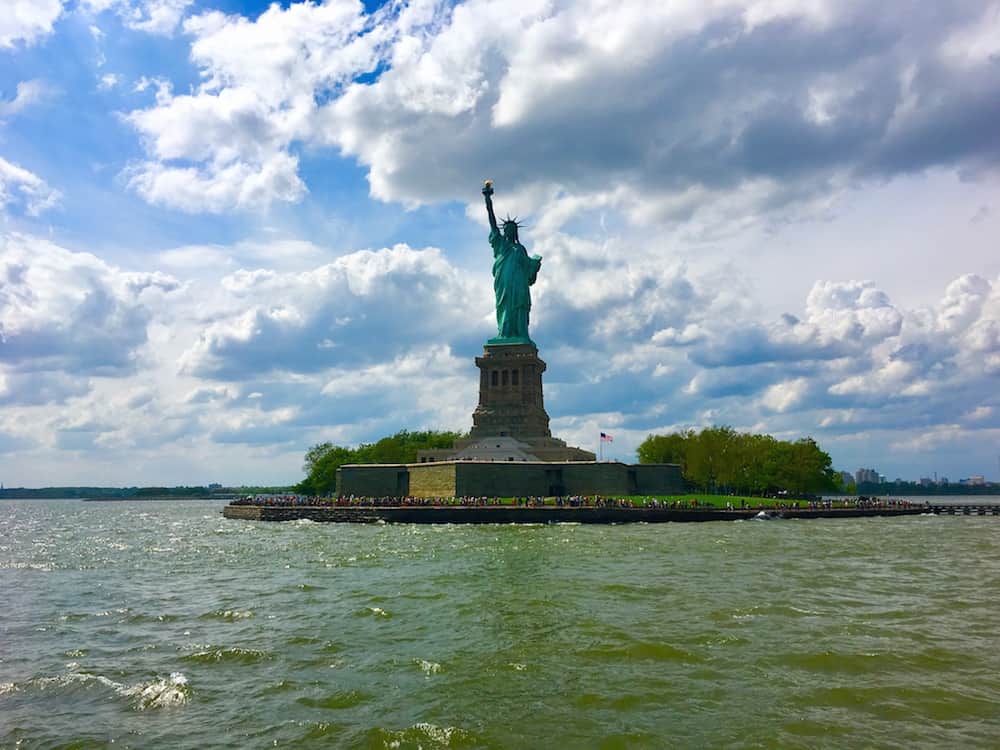 New York City
Switch gears and explore the city, especially New York City. It is one of the top places to visit before your kids leave for college.  It packs an energy that falls flat for younger kids so I suggest NYC for older kids with stamina. They need to be out of strollers and walk for days without whining.
In a city that never sleeps, travel lessons abound. Use the subway to get around, a must-have skill for teens who will be exploring on their own in a few years. The skills I learned in NYC helped me navigate any city around the globe. From parks to museums and shopping to snacking, New York City offers a week of family fun.
Read More 
San Francisco
San Francisco offers an urban city with vibrant culture and postcard landscapes with a mellower West Coast vibe. It's easy to navigate by public transportation, like the famous street cars.
It offers American icons too, like Golden Gate Bridge and Alcatraz, a favorite for teens. Explore San Francisco by foot to see all the unique neighborhoods.
Read More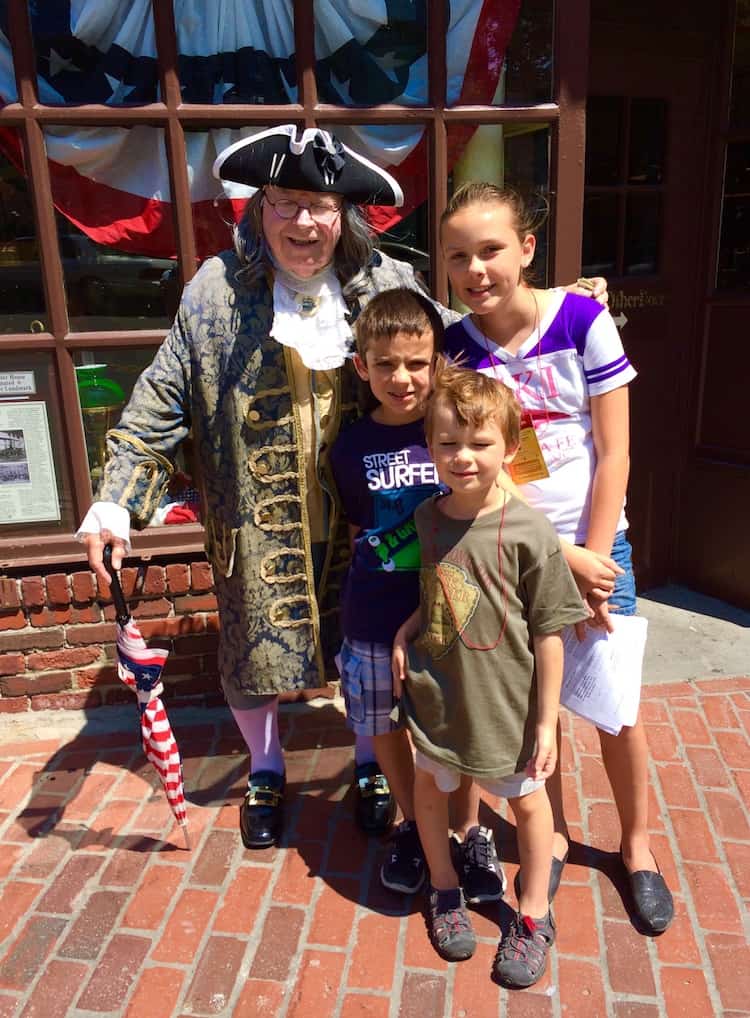 Boston
Walk American History as you stroll the streets. Start at the Boston Common and find the red line painted on the sidewalk. The Freedom Trail, a 2.5-mile urban trail, will walk pass the important spots of the American Revolution.
Read More
Washington D.C.
Washington, DC, offers another destination packed with history, culture and some of the best museums in the country, many of which are free.
Read More
Southern California
Los Angeles
Since the dawn of TV Los Angeles has been a mecca for the young at heart. The beaches of SoCal created a culture that teens crave.
Be the cool mom and sign up your teens for surfing lessons. Check out the piers and broad walks, packed with fun. Your teens might even decide that Los Angeles tops their college wish list too.
Read More
San Diego
Find beaches, parks and museums in San Diego. Start at Cabrillo National Monument with its tide pools then move on Balboa Park.
With perfect year-round weather, explore San Diego any time of the year. Remember to pack the swimsuit, even in the winter, since the sun is still shining and the air is warm.
Read More
Florida Beaches
The Florida Beaches along scenic byway Highway 30A top my list for amazing places to relax. Teens will appreciate the beach even if they don't build sandcastles in a ruffle-bottomed swimsuits anymore.
I love the bike paths for teens to explore beach towns packed with hang-outs like ice cream shops and juice stands. Along with water so blue you think it was the Caribbean.
Hawaii
Our final state as a family was Hawaii. I was really weary that it would be underwhelming. I was wrong and I loved Hawaii, despite the long flight to get there.
Enjoy the unique Polynesian culture along with the food. Don't miss seeing the amazing beaches with warm water. The volcanoes are a must too.
Read More
Alaska
The best way to see Alaska is on a cruise. The scenery is best seen from a cruise ship balcony. The ports of call offers lots of outdoor adventure with mild temperatures, especially nice in the summer.
Read More 
The Colorado Rockies
Colorado tops the continent with over 50 peaks over 14,000 feet. Climbing a Fourteener might be more than your kids can conquer. Though Colorado offers an array of outdoor sports for families, like hiking, mountain biking, river rafts and hot springs. The mild summer temperatures offer a respite when most of the U.S. is sweating through their shirts.
Disney
If your kids haven't been, take them. It's an American institution.It's my last Top places to visit before your kids leave for college.
If your family isn't crazy about all things Mickey and Minnie, limit your time at the park to a day or two. Disneyland in California offers better year-round weather along with other family friendly destinations besides theme parks, like the beach. Walt Disney World, in Florida, is like a city dedicated to Disney.