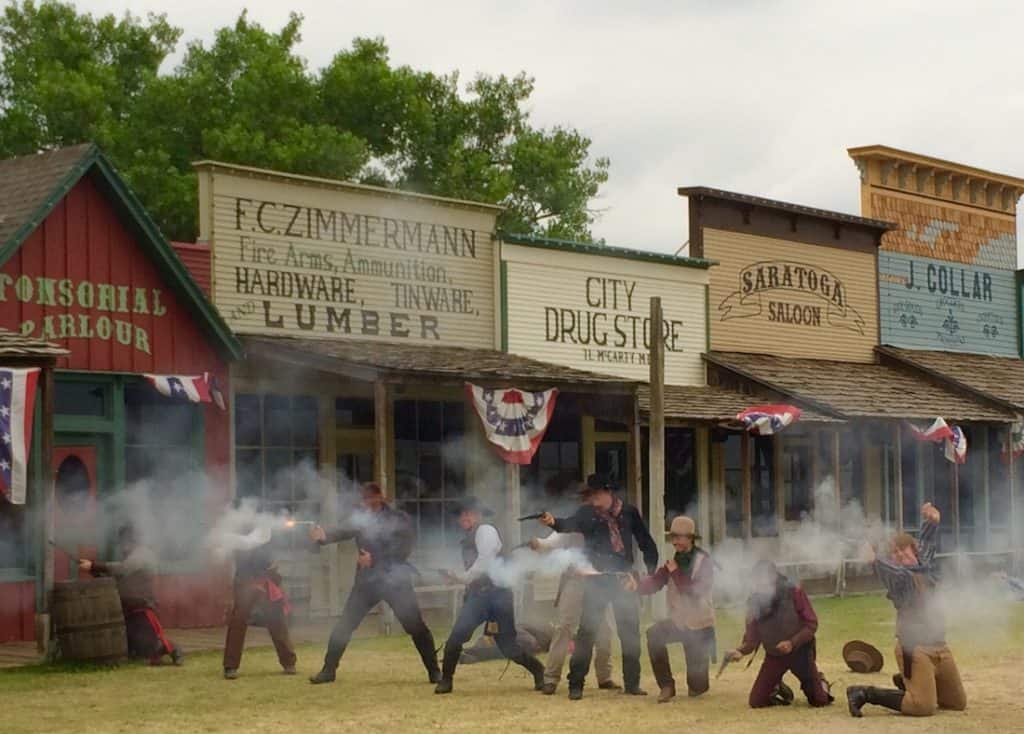 The Midwest is big and if you're crossing it, road trip stops are a must. Since the 80s, visiting Dodge City in Kansas sat on my bucket list, especially after  watching National Lampoon's Vacation, with Chevy Chase and Beverly D'Angelo. Here's what to do in Dodge City, Kansas.
The Boot Hill Museum
Find The Boot Hill Museum in the middle of Dodge City with lots of parking. It offers the ultimate stop for adventure-loving families with a love of the Old West. See stagecoaches, saloons, old schoolhouses and scraggly characters, some wearing holsters and side arms.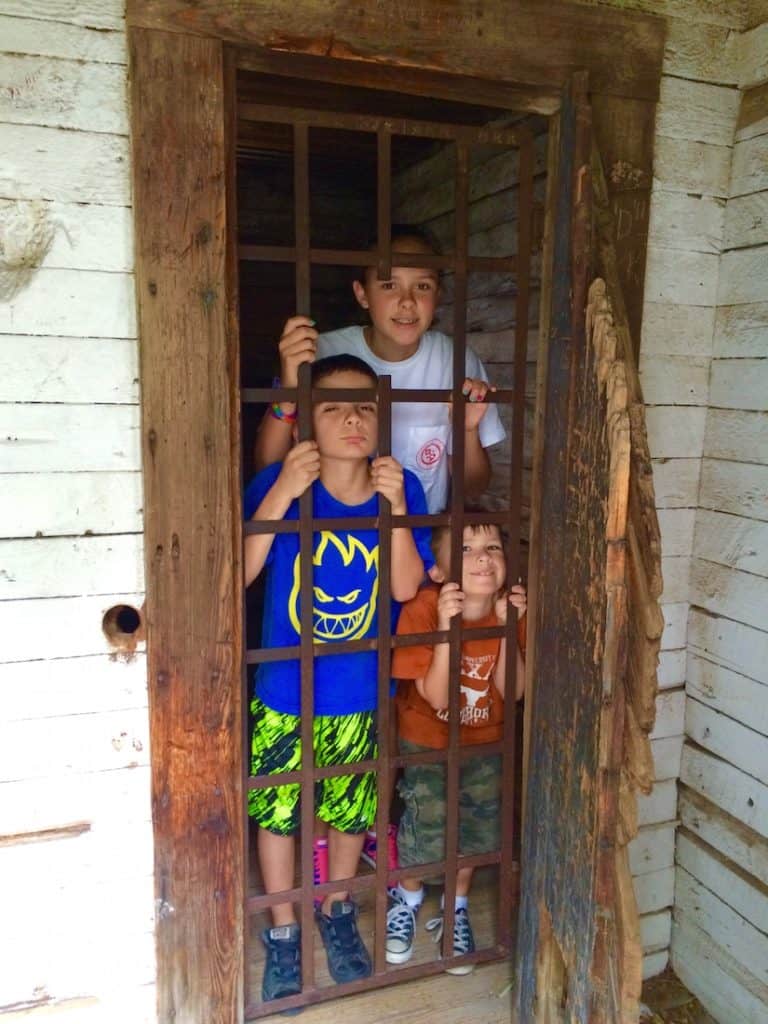 If you time it right, see the summer gunfight, (once or twice daily depending on the day). After dusty cowboys swagger into town, misunderstandings are moments away.
A hungry cowboy looks at a barmaid wrong and the barkeep throws him out the swinging doors. Words are exchanged then the revolvers come out. Onlookers take in an authentic a Dodge City gun fight, dust cloud included. For boys, see their eyes pop out of their heads.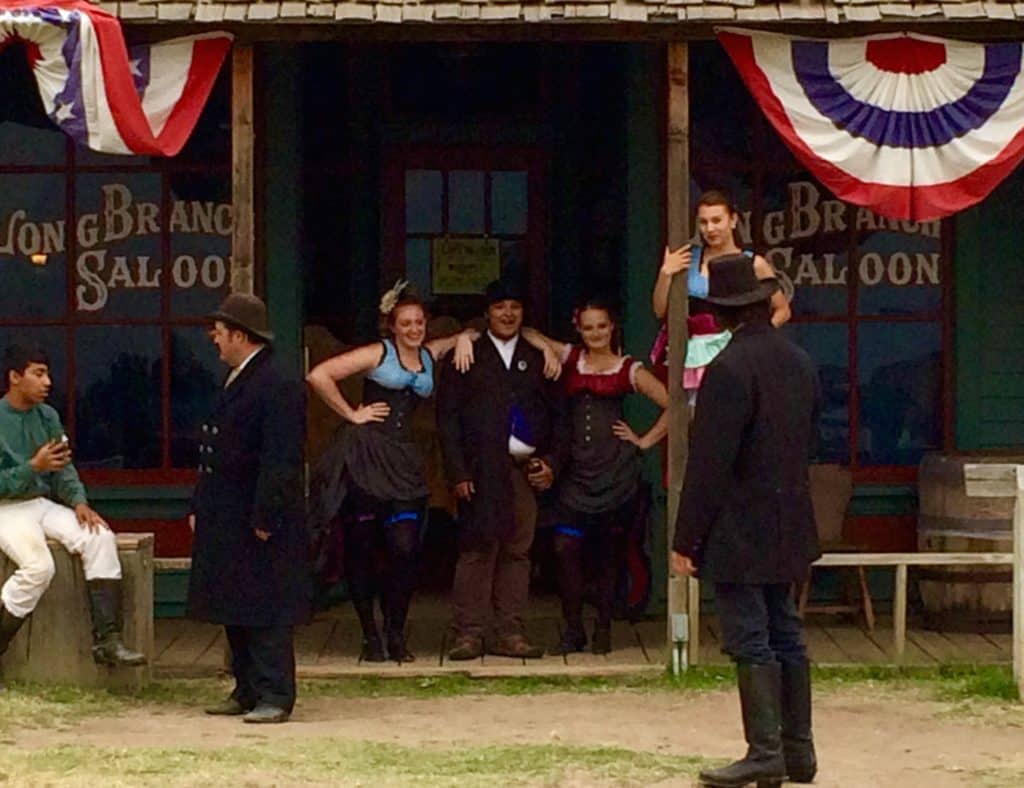 Meander through the rest of Dodge City's restored buildings as thee creak of the wood floors take you back in time. Dodge City houses  more than 60,000 antiques that date back to the 1870s, from Dodge City residents. Don't forget to hop abroad the stagecoach for an authentic frontier road trip experience.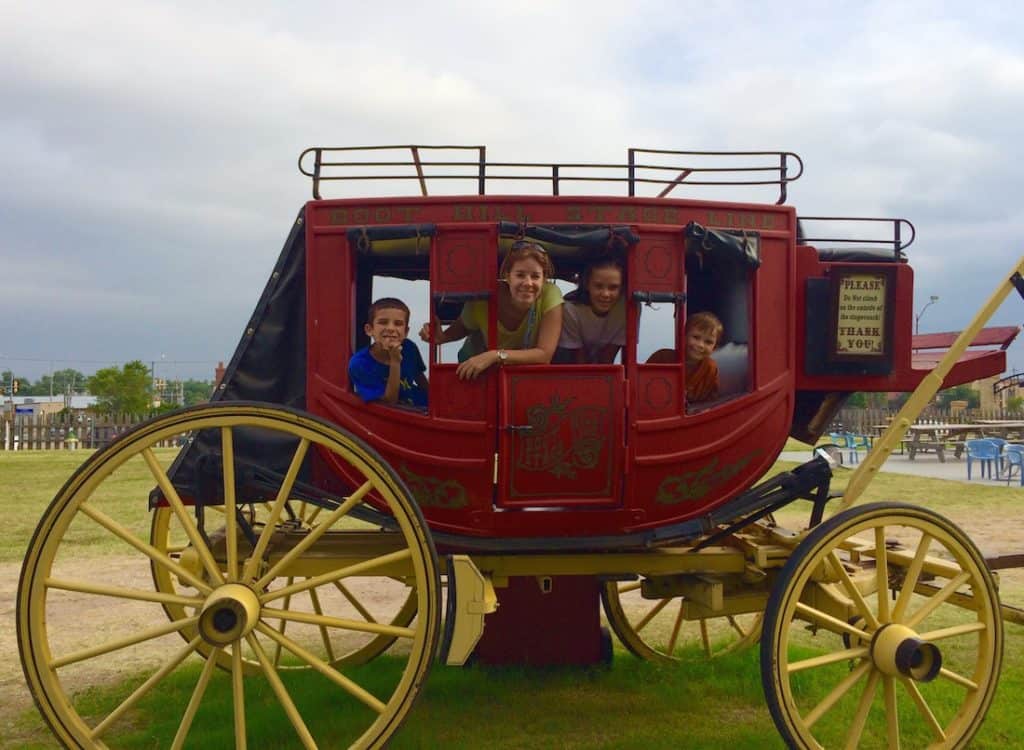 History of Dodge City
Dodge City represents the Wild West for most Americans, and named after nearby Fort Dodge. In 1865 as the Indian Wars intensified, the U.S. Army constructed the fort, near the Santa Fe Trail, used for cattle drives.
Dodge City became a boom town after a Texas Longhorn quarantine pushed the cattle drives west. At the intersection of the Santa Fe Trail, the Chisholm Trail and the Western Trail, Dodge City collected cowboys and cattle rustlers alike.
Gambler-turned-lawman Wyatt Earp and Bat Masterson tried to keep the town in order. Yet Dodge City's reputation as a wild frontier town, made it a legend. The name Boot Hill Museum originated after the Boot Hill Cemetery, where the city buried the outlaws with their boots in place .
Read More
How to Visit Dodge City
Located at 500 W. Watt Earp Blvd. in the center of Dodge City, Kansas. Dodge City is about 350 miles east of Denver, Colorado.
Open from 9 a.m. to 5 p.m. Monday to Saturday and 1 p.m. to 5 p.m. on Sunday from Memorial Day until Labor Day. Open at 9 a.m. until 5 p.m. Monday through Saturday and 1 p.m. to 5 p.m. the rest of the year.
Adult admission is (13+)  is $15, kids ( 5 to 12)  is $11 and senior admission (65+) is $14. Family Pack  includes admission for two adults and two kids ages 17 and under for $52. Admission includes entry into the museum, an introductory video and the summertime shoot-out.
Read More 
Other Dodge City Sites
Find a bronze sculpture dedicated to the Texas cattle drives, El Capitan, at Second Avenue and West Wyatt Earp Boulevard. The 100th Meridian Marker offers another interesting road trip stop at 1105 East Wyatt Earp Boulevard.
If you have a bit more time, the Historic Dodge City Trolley Tours hits all the stops around town. Additional admission.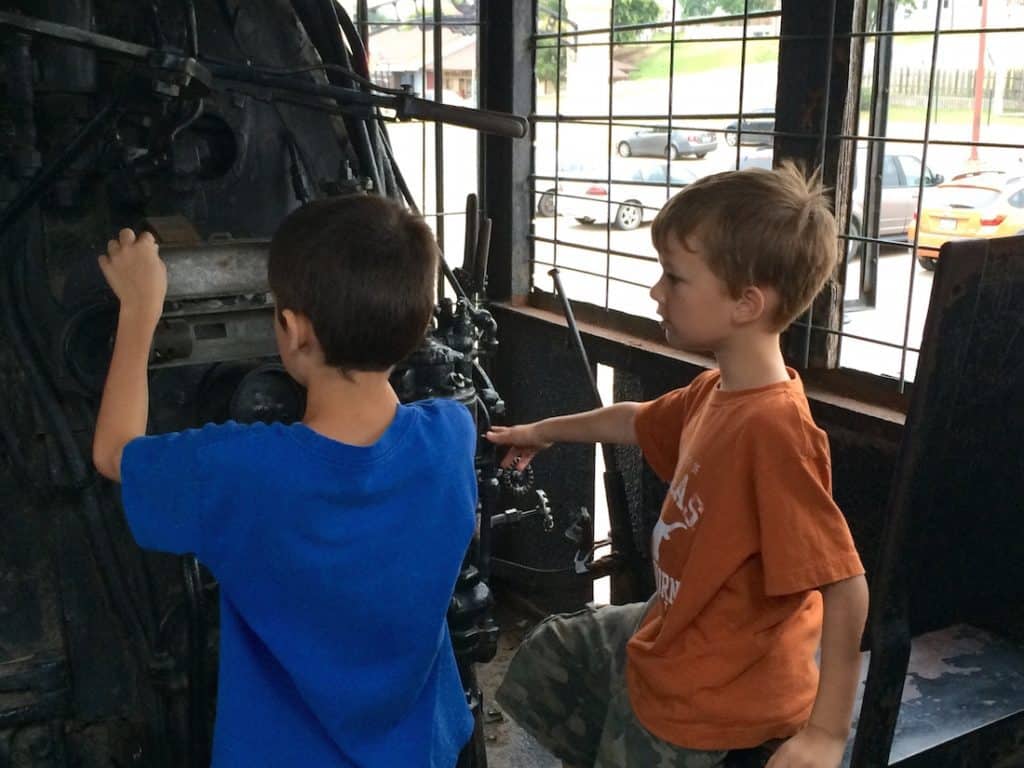 Read More
Know Before You Go
Boot Hill Museum features a variety show and a country-style dinner for an additional fee.