Located on the idyllic Lake Tahoe, the largest alpine lake in the U.S., Incline Village is one of the largest communities in the Lake Tahoe Basin. Anchoring the North Shore, it offers lodging, dining along with loads of outdoor acitivities. From hiking to kayaking to biking, visitors can enjoy the Sierra Nevada mountain views in every direction. Here are the Top Things to do in Incline Village this Summer.
Scenic Lake Tahoe Drives
Lake Tahoe offers spectacular scenery in every direction so a scenic drive around Lake Tahoe is a must. Highways wind through national forests dotted with craggy mountain peaks. In-between the mountains, visitors will find wildflower meadows.
Lake Tahoe National Scenic Byway 
It's a 68-mile (109 km) drive that rings the lake and connects U.S. Route 50, California Highway 89 and Nevada Highway 28. Easy points of entry are on the north side of Lake Tahoe in Incline Village, including Nevada State Route 431 (Mount Rose Highway) and California State Route 267 (into Kings Beach).
Taking the sceice byway around the lake is one of the top things to do in Lake Tahoe. Though, it's an all-day excursions so pack a picnic and stop at one of the parks around the lake.
Mount Rose Highway
From Reno (and its regional airport Reno-Tahoe International Airport), Nevada State Route 431 is also called the Mount Rose Highway. With s-curves and switchback, this 23-mile (37 km) route heads over the highest year-round pass in the Sierra Nevada Mountains at 8,911 feet.
Most of the area along Mount Rose Highway is part of the Humbolt Toiyabe National Forest. During the summer, traveling the Mount Rose Highway passes seasonal Mt Rose Ski Tahoe Resort. Another top destination along Nevada State Route 431 is Tahoe Meadows, just north of Incline Village.
Lakeshore Boulevard 
For lovers of large homes, drive down Incline's Lakeshore Drive. This residential road is lined with some of the largest homes at Lake Tahoe. It offers a multi-use path and the south end of Lakeshore Drive offers a small parking area. This area is popular with  residents, their kids and dogs.
Read More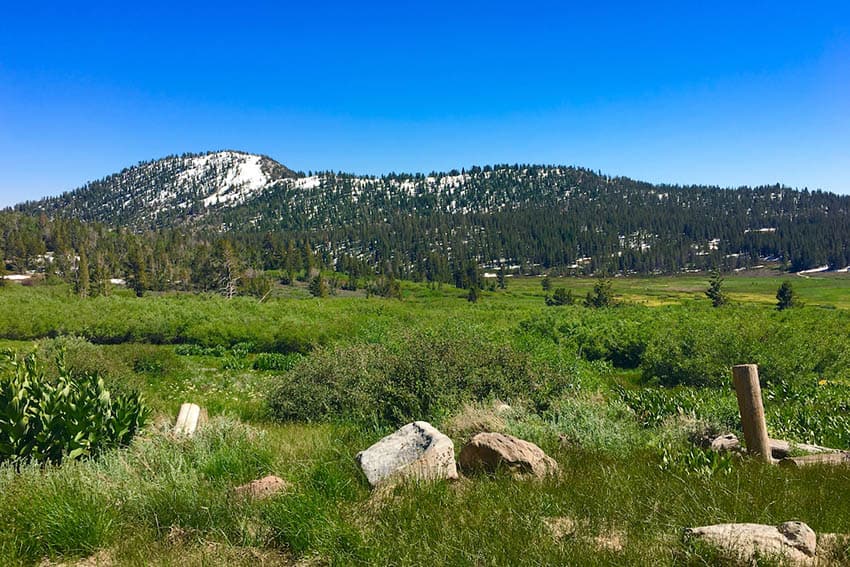 Top Parks near Incline Village 
With Lake Tahoe as a back-drop, one of the things to do in Incline Village this summer is spend time in a park. There are several in and around Incline Village.
Sand Harbor Lake Tahoe Nevada State Park
This is the most popular park on the North Shore. It offers the most photographed rocks in Lake Tahoe set in the turquoise and blue water.
Sand Harbor Lake Tahoe Nevada State Park rents kayaks and stand-up paddle boards. For those who would like a guided tour of Lake Tahoe, this area offers clear kayak tours. It's a favorite spot to explore on the water.
Visitors will find a sand beach at Sand Harbor and it offers boardwalks along the water. For those who are staying close by, consider riding a bike to San Harbor and using the Tahoe East Shore Trail that connects Incline Village with the park. Rental bikes are available in Incline Village.
Located at 2005 NV-28, five miles south of Incline Village on Lake Tahoe's north shore. This is a day-use park. Open year-round from 8 a.m. to one hour past sunset. Admission $10/$15 per car. Arrive before 10 a.m. during the summer for parking. When the parking lot is full,  no cars are allowed to enter. Parking is not allowed along Highway 28.
Spooner Lake – Lake Tahoe Nevada State Park 
At the intersection of Highway 50 and Highway 28, this park is located near the Carson Range Pass. It offers 50 miles of multi-use trails, including part of the Tahoe Rim Trail and the Flume Trail.
The Spooner Lake Lake Tahoe Nevada State Park offers cabin camping along with backcountry camping. A new Spooner Lake Visitor Center and amphitheater opened recently and offers interpretive programs.
Located on Highway 28 just after the turn-off from Highway 50. Open year-round from dawn to dusk. Admission is $10/$15 per vehicle.
Tahoe Star Tours
Explore the night skies with a choreographed astromony show. Then see the night sky for yourself using a  Celestron telescope.
Held at the Spooner Lake Visitor Center and Amphitheater. Adult admission is $45 and kids 3 to 12 are $25. Held every Thursday and Saturday from mid June until Labor Day weekend. Program starts at 8 p.m.
Preston Field and Playground
For little kids that need some playground time, Preston Field offers a parking lot along with a shaded playground with lots of equipment. This area offers a restroom, picnic tables along with stand-up grills.
Located at 700 Tahoe Blvd. Free to enter.
Incline Village Skate Park
For the older kids, they can drop in at the in-ground concrete skate park.
Located at 939 Southwood Blvd. Free and seasonal.
Mount Rose Meadows
Located along the Mount Rose Highway (Nevada State Route 431) and just down-mountain from the year-round pass, Mount Rose Meadows is a favorite destination in North Lake Tahoe. With Ophir Creek running through a wildflower studded meadow, everyone from dogs to seniors to babies in backpacks seems to be hiking in the meadow.
This area features year-round restrooms, off-highway parking, along with several marked trails. Some of the trail is covered with a boardwalk to protect the vegetation. There are several trails in the area and there are clearly marked, including a section of the Tahoe Rim Trail (TRT).
Read More
Top Hiking Trails near Incline Village
Tahoe Rim Trail
The Tahoe Rim Trail (TRT) is a popular 165-mile (266 km) long distance trail that rings Lake Tahoe. It shares 50 miles with the Pacific Crest Trail (PCT) and travels through the national forests and state parks. It's a popular hike with long-distance hikers.
Tahoe Meadows Hike
Take a wildflower hike with level terrain and a well-defined 1.3 mile trail in the Humboldt-Toiyabe National Forest. Explore a sub-alpine mountain meadow and walk along Ophir Creek's boardwalk to enjoy the summertime wild flowers. Stop and read the interpretive signs to learn more about Lake Tahoe. Leashed dogs welcome.
Located 3.8 miles west of Mt. Rose Ski Resort on Nevada Highway 431 in the Humboldt-Toiyabe National Forest. Free
Tahoe East Shore Trail
This multi-use paved path offers three miles of accessible hiking and biking along the shore of Lake Tahoe. From Sand Harbor State Park to Lakeshore Bike Path, this path is free to use and paid parking is available at Highway 28 and Tunnel Creek.
For those who would like to rent a bike, head to Flume Trail Mountain Bikes. It offers mountain bikes, e-bikes and bikes for kids for 2 hours (or all day). Located at 1115 Tunnel Creek Rd. Open daily from 9 a.m. to 5:30 p.m. for the season (May until September). Visitors will find a cafe along with paid parking.
Chickadee Ridge 
Named after the birds that frequent this area, Chickadee Ridge is a 2.4-mile hike that uses the Ophir Creak Trail until it heads into the forest. It is and in-and-out trail that is labeled as moderate.
Located 3.8 miles west of Mt. Rose Ski Resort on Nevada Highway 431 in the Humboldt-Toiyabe National Forest. Park along the highway in this area.
Flume Trail
A 14-mile one-way mountain bike trail with amazing views of the lake. Since it's above 7,000 feet, it's considered moderate to difficult.
Use the shuttle ($) from Incline Village to Spooner Lake State Park to start the Flume Trail with Flume Trail Mountain Bikes.
Read More 
Top Attractions in Incline Village
Thunderbird Lodge
Back in the 1920 and 1930s summer estates strung up along the shores of Lake Tahoe. George Whittell, Jr. built his summer getaway on the north shore. It is open for tours and considered one of the top historic homes. During the tour, walk through the main house, along with a card house (for playing cards), boat house and more. Learn about early Tahoe history and the wooden boats of Lake Tahoe, like the wood speedboat the Thunderbird. 
Tours are Tuesdays and Fridays at 9:30 a.m., 11 a.m., 12:30 p.m. and 2 p.m. from Memorial Day until mid-October.  Admission is $75 per person and must be 6 or older.  Shuttles (required) depart from 969 Tahoe Blvd., Incline Village.
Lake Tahoe Shakespeare Festival
Don't let the name through you off, it's more than Shakespeare. From June until mid August, professional performers come to the Warren Edward Trepp Stage in Sand Harbor Lake Tahoe State Park.
Performances include Broadway shows, the Reno Philharmonic Orchestra along with select Shakespeare plays.
Located at 2005 NV-28, five miles south of Incline Village on Lake Tahoe's north shore. This is a popular annual event. Tickets are necessary and available online.
Incline Village Fourth of July Fireworks
If its the Fourth, visitors should find their spot early in the day along the lake. The annual fireworks show starts at dusk and the fireworks reflect off the lake. As a bonus, there are several shows around the lake and most are visible.
Live Music 
Visitors will find live music at several beaches at Lake Tahoe during the summer season. For 2023, nearby Kings Beach offers outdoor live music from June through Labor Day each Friday evening from 6 to 8:30 p.m. This is a free event.
Read More
Indoor Activities in Incline Village
Tahoe Science Center
In partnership with UC-Davis, the Tahoe Environmental Research Center offers interpretive displays covering the sciencific research to Keep Tahoe Blue. With hands-on activities, families can learn about lake ecology and how it is changing.
Located at 291 Country Club Drive. Open from June 1 to Labor Day from Tuesday to Friday with tours at 11 a.m., 12:30 p.m. and 2 p.m., Saturday tours are offered at 11 a.m. and 12:30 p.m. For the rest of the year, the Tahoe Science Center is open Tuesday to Saturday with tours at 11 a.m. and 12:30 p.m.
Advance reservations are required for a specific tour. Tours range from $5 to $10 per person.
Incline Village Cinema
Located at 901 Tahoe Blvd. and shows first-run movies.
Hyatt Regency Lake Tahoe Casino
Locals, visitors and guests mingle at the mountain themed casino inside of the Hyatt Regency Lake Tahoe Resort. It offers live game tables along with an assortment of slot machine and video poker.
Located 111 Country Club Dr. at Lakeshore Blvd. Adults only.
Ski Resorts near Incline Village
Diamond Peak Ski Resort 
This resort is located in Incline Village, though it is closed for the summer season. It offers a hiking and biking trail up to its Snowflake Lodge along the Fire Road from the base area.
Located at 1210 Sky Way, Incline Village. It is free to enter though no services are offered in the off-season.
Mount Rose Ski Tahoe
This resort is closed during the off-season. Located at 22222 Mount Rose Highway, Reno.
Where to Eat in Incline Village
Austin's Restaurant
A favorite for 20 years, it serves up family friendly fare. Start with the buttermilk fries and follow with a salad, burgers or their chicken strips, all outstanding. The dining room is small so expect a wait.
Located at 120 Country Club Dr. #24, across for the Hyatt Resort. Open daily from 11 a.m. to 9 p.m.
Inclined Burgers and Brews
Tucked into a strip center find a small restaurant with good burgers, lots of beers and a few wine-by-th-glass plus a kids menu. A patio area overlooks the parking lot and the 7-11 next door. Though don't let the lack of ambience deter you. It's packed most of the time, and take-out is available.
Located at 901 Tahoe Blvd. Open daily from 11 a.m. to 8 p.m.
Drink Coffee Do Stuff
An independently owned coffee and tea shop with an excellent mocha along with all the barista-made favorites. Find light snacks and bottled beverages as well.
Located at 907 Tahoe Blvd. #20A. Open daily from 7 a.m. to 5 p.m.
Lone Eagle Grille
Enjoy upscale dining with Lake Tahoe as a backdrop. Enjoy an New American menu packed with locally-sourced ingredients. Full wine and cocktail list available.
Located across from the Hyatt Regency at 111 Country Club Dr. at Lakeshore Blvd. Open for dinner only Monday to Wednesday from 5:30 to 9 p.m. Thursday and Friday from noon – 9 p.m., Saturday and Sunday noon – 10 p.m.. Reservations recommended for dinner.
Raley's Grocery Store
It features a large selection of wine, beer and liquor along with lots of grab-and-go items in the deli. It's a fully stocked grocery store with a pharmacy.
Located at 930 Tahoe Blvd.
Where to Stay in Incline Village
Hyatt Regency Lake Tahoe Resort, Spa and Casino
With 422 guest rooms, suites and cottages with direct access to Lake Tahoe, the Hyatt offers a AAA Four-Diamond resort perfect for family getaways. I found several restaurants on the property and the Lone Eagle Grille offers lake views and a fine dining menu.
The Stillwater Spa is one of the largest spa facility in the area. Grand Lodge Casino offers adults an upscale mountain-themed casino that tempts locals and travelers alike.
Hyatt offers a free ski shuttle and a kids camp for kids 5 to 12. Located 111 Country Club Dr. at Lakeshore Blvd.