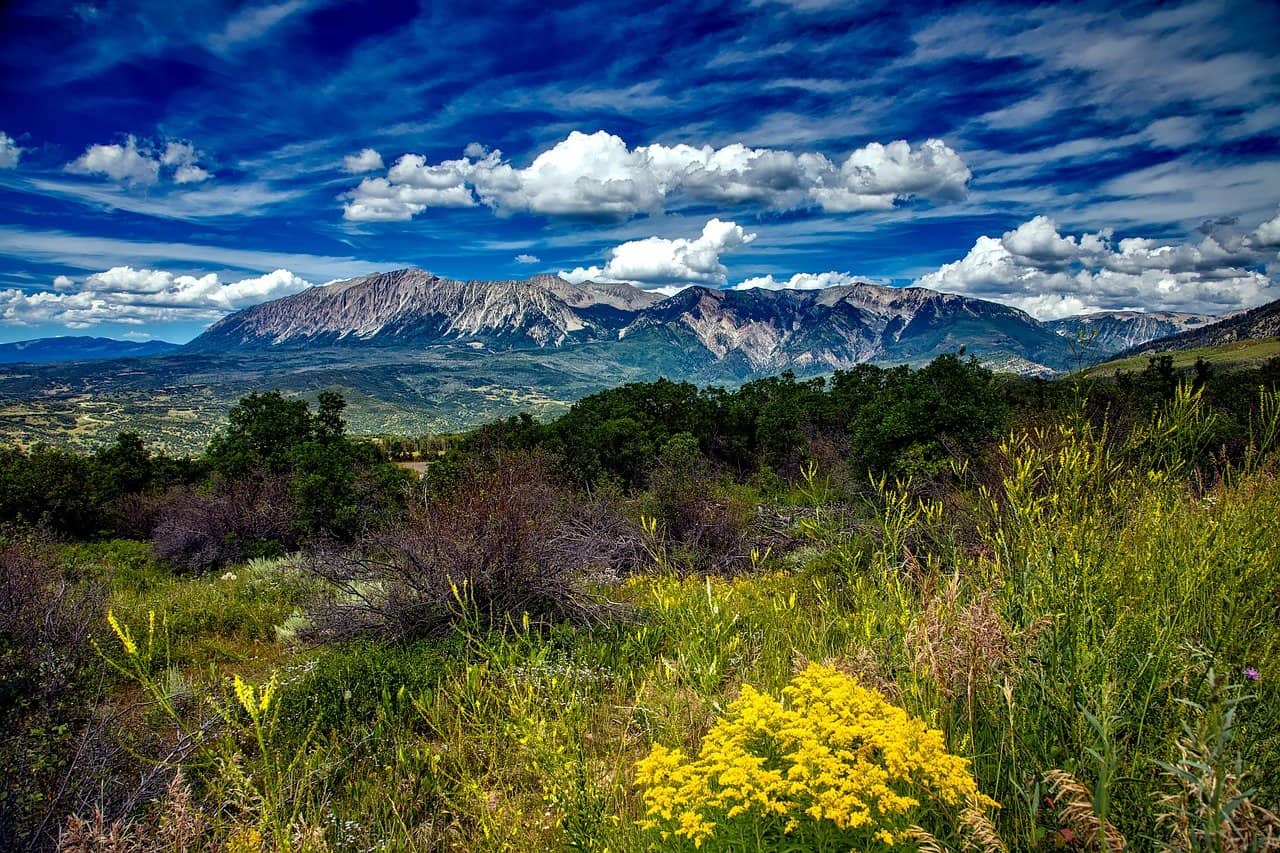 The crisp mountain air with fields of wildflowers along with the granite topped mountain peaks draws families to the mountains for a summer getaway. Ideal for families who enjoy time spent outdoors with lots of hiking, camping and together time as you roast a marshmellow over the campfire. Some mountain destinations offer hot springs and even one area offers mountain hiking, paired with an oceanside beach close-by. Though it's not all camping and cabins, mountain destinations offer luxurious mountain getaways to enjoy the sweet smell of the wildflowers without the sleeping outside part. Here's the top Western Mountain destinations for families to explore this summer.
Top Western Mountain Destinations for Families
Rocky Mountains
 in Colorado
Rocky Mountain National Park
Located west of Denver, Rocky Mountain National Park's Trail Ridge Road meanders through the mountaintops with views for miles since you are above the treeline for a portion of it. Along with mountain landscapes, find lake oasis and lots of wildlife, including bear and moose. There's just camping in the park so head to summer camp at YMCA Camp Chief Ouray. It's where families can spend several days enjoy the endless summer days of camp–but this time as a family.
Durango Colorado
At the terminus of the Million Dollar Highway, an infamous s-curved drive that sometimes tops the list of scary drives, Durango is one of the top mountain destinations for families. It is home to warm natural springs for kids to splash along with the Durango-Silverton scenic train. Find a quaint mountain town with a hippy vibe and lots of outdoor adventure.
Vail Colorado
The mountain oasis of Vail offers one of the top Western Mountain destinations for families. The Epic Discovery Center located atop Vail Mountain offers activities from alpine slides to zip lines (both big hits with kids) Or sit back and listen to one of the many free summer concerts, located in the village. Plan to visit at the end of summer to watch (or participate in) the Kids Adventure Games, which will leave kids muddy, sweaty, smiling and filled with a well-deserved sense of accomplishment.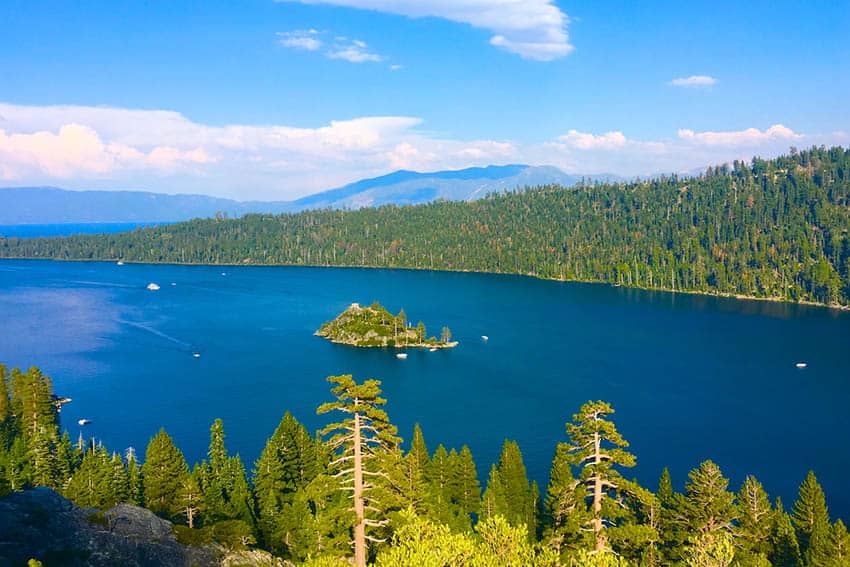 Sierra Nevada Mountains in California
Lake Tahoe
Where else can snow ski and water ski on the same summer day? Straddling California and Nevada state line, Lake Tahoe boasts water-based thrills, like boating, paddleboarding, parasailing, or just chillin' on the beach. Then you can hike through an alpine meadow and let the kids sled down the last of the spring snow. Or tour the century-old rustic castle or rambling cabins along the lake's shore. Find lots of camping, cabins, and vacation rentals along with quaint villages ringing the lake that never freezes. Lake Tahoe is a personal favorite and one of the top Western Mountain destinations for families.
Mammoth Lakes and June Lake
This summer getaway is about a four-hour drive from Los Angeles though it seems worlds away.  During the summer, Mammoth Mountain's gondola heads to the peaks for hiking. Nearby Devils Post Pile National Monument for a study in geology with its log-like rock formations, with parking and a shuttle near the Mammoth Mountain lodge. The towns of Mammoth Lakes and June Lake offer condos, RV sites and camping. For a picturesque lake, explore June Lake, just up Highway 395 from Mammoth. 
Sequoia National Park and Kings Canyon National Park
In the adjoining Kings Canyon and Sequoia National Parks, visitors can hike among a grove of ancient trees so tall staring at the top can cause vertigo. The shaded trails are perfect for hiking in the summer and there's even horse-back riding. This woodland escape has camping, cabins along with a lodge. A ranger program is the best place to learn more about the forest.  Though the Kings Canyon side will be less crowded than Sequoia National Park.
Lassen Volcanic National Park
Volcanoes are always a crowd pleaser. So head to Northern California's Lassen Volcanic National Park to learn about volcanoes while exploring a mountain retreat that looks similar to Yosemite without the crowds.
This park stays snowed in for a while so ideal to visit in July and August. For a hike, consider Bumpass Hell Trail and Devastion Area InterpretiveTrail.  During your stay, reserve a rustic cabin with bunk beds. There's the top rated Drakesbad Guest Ranch for refined western hospitality, both within the park.
Cascades Mountains in Oregon
Mt. Hood
Mt. Hood is a summer destination for serious skiers and snowboarders since it's one of the few places to offer consistent year-round skiing. Other big draws: the waterfalls along the Columbia River and the fruit loop, 35 miles of orchards with roadside fruit stands. Stay at Timberline Lodge, an historic lodge and base of operations at Mt. Hood for a dose of historic charm.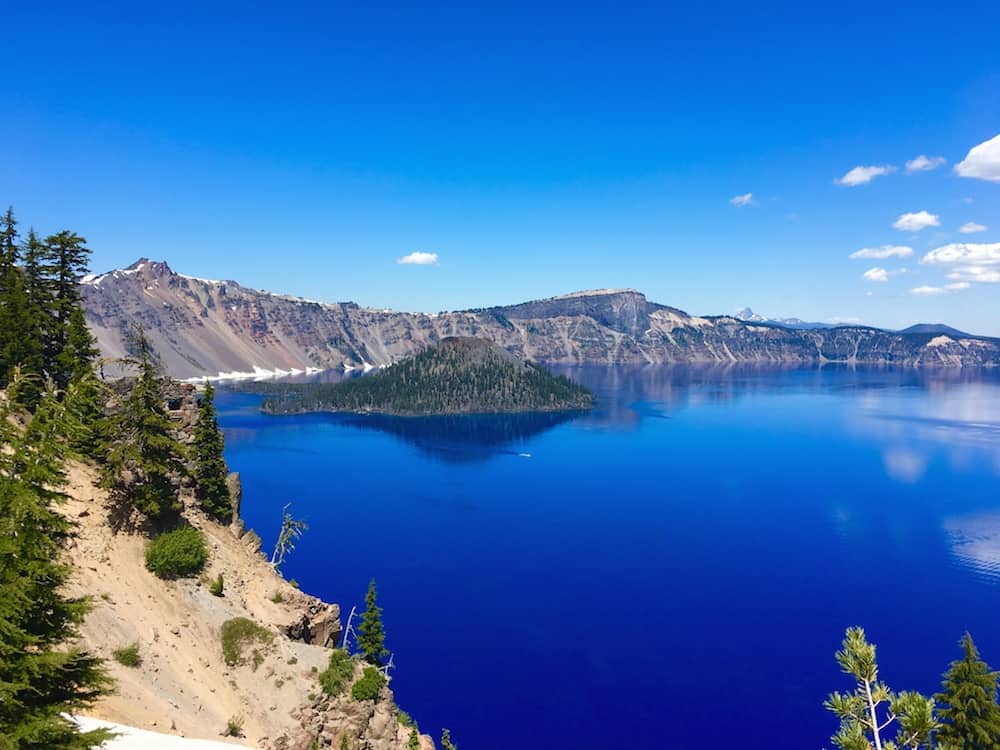 Crater Lake
As the deepest lake in the U.S. drive along its Rim Drive to see the amazing blue color. To see the water up-close, there's a narrated cruise that requires a hike to the lake. Some want to hike to the top of Wizard Island in the middle of Crater Lake. Others take a leap into the ice cold, clear mountain water. Everyone agrees the best way to end the perfect day is watching the sunset from one of Crater Lake Lodge's rocking chairs.
Olympic National Park in Washington
If you're torn between a beach, mountain or national park getaway, find all of that at Olympic National Park. With several different ecosystems to explore, like temperate rainforests, you don't have to choose. And it's all a few hours from the Seattle Tacoma area on the Olympic Peninsula.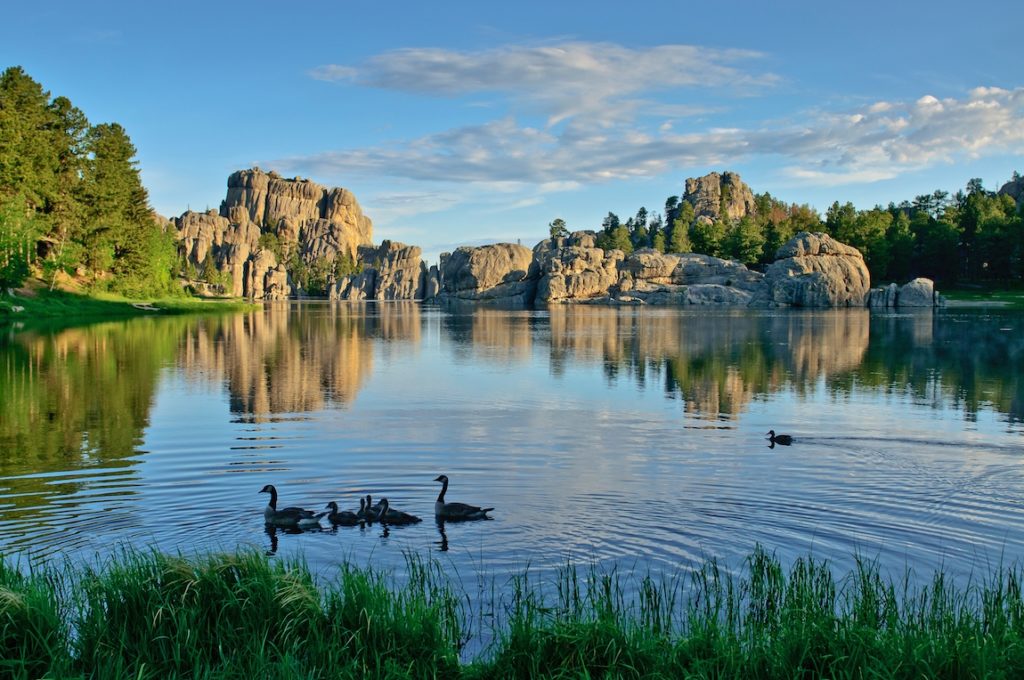 Black Hills in South Dakota
This often under-the-radar destination is home to an American icon–Mount Rushmore. Ride the chair lift up to take the 2,000-foot alpine slide down with Mount Rushmore in view. Or head to the Crazy Horse Memorial for the nighttime laser light show that tells the story of Native Americans. Drive through Custer State Park, a top 10 wildlife destination to see the gazing buffalo. Or explore one of the longest caves in the world. It's all located in the Black Hills of South Dakota.
Grand Tetons in Wyoming
Located in the northwest corner of Wyoming, Grand Teton National Park is a top ten national park destination. As part of the Greater Yellowstone Ecosystem, Grand Teton's centerpience is its mountain chain along with pristine lakes at the base. Packed with outdoor recreation, find lots of activities, lodging and dining during your trip.
Glacier National Park in Montana
In a national park with over one million acres, it's the Crown of the Continent. Located in northern Montana, find three mountain ranges, part of the Rocky Mountains, along with 130 named lakes. Sharing an international border with Alberta, Canada, Glacier National Park joins Waterton Lakes National Park to form Waterton-Glacier International Peace Park. Stay a day, or explore for a week or more.